Deceptor pro II T9507 - in cabin motorised adjustable bias venting diverter valve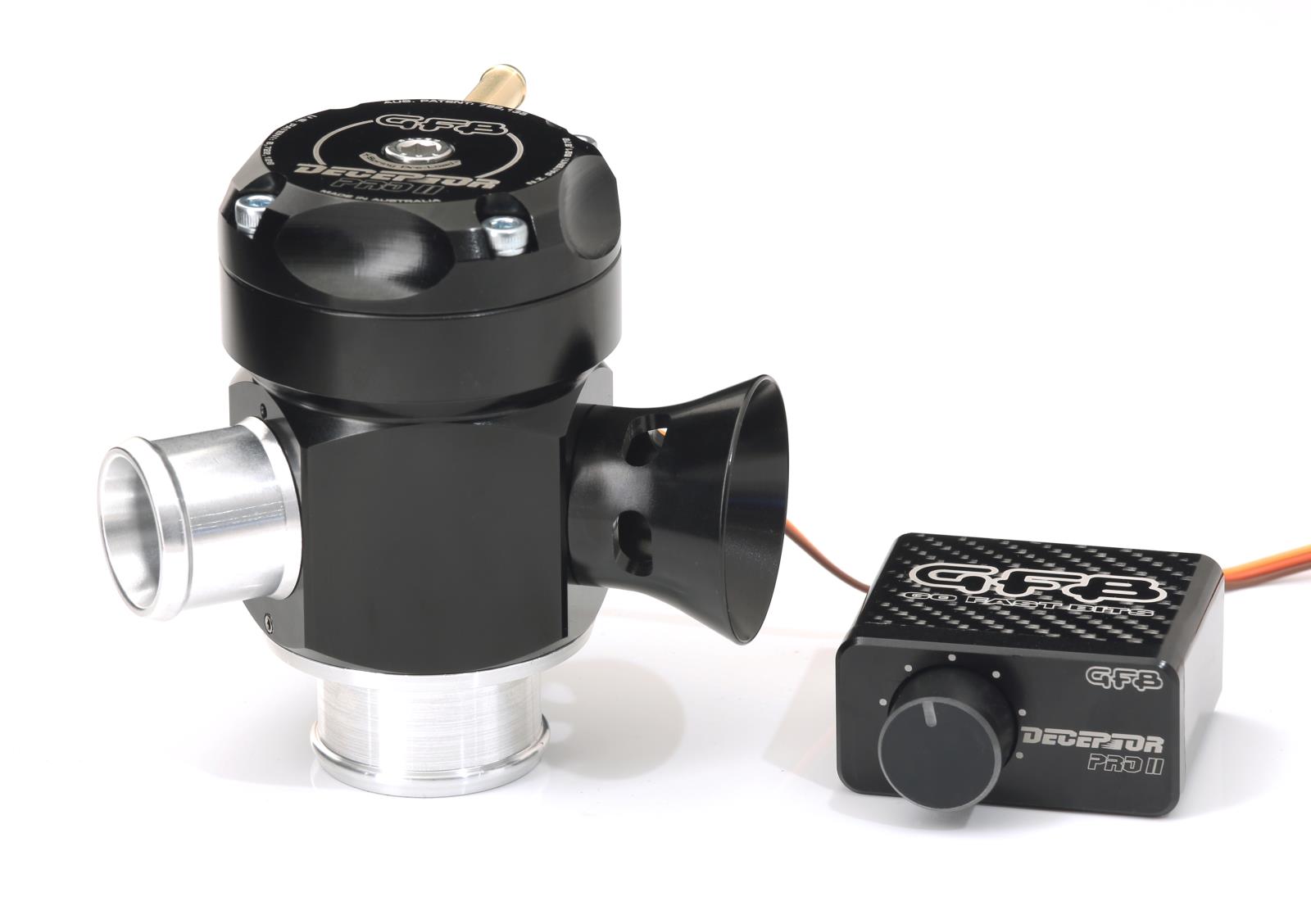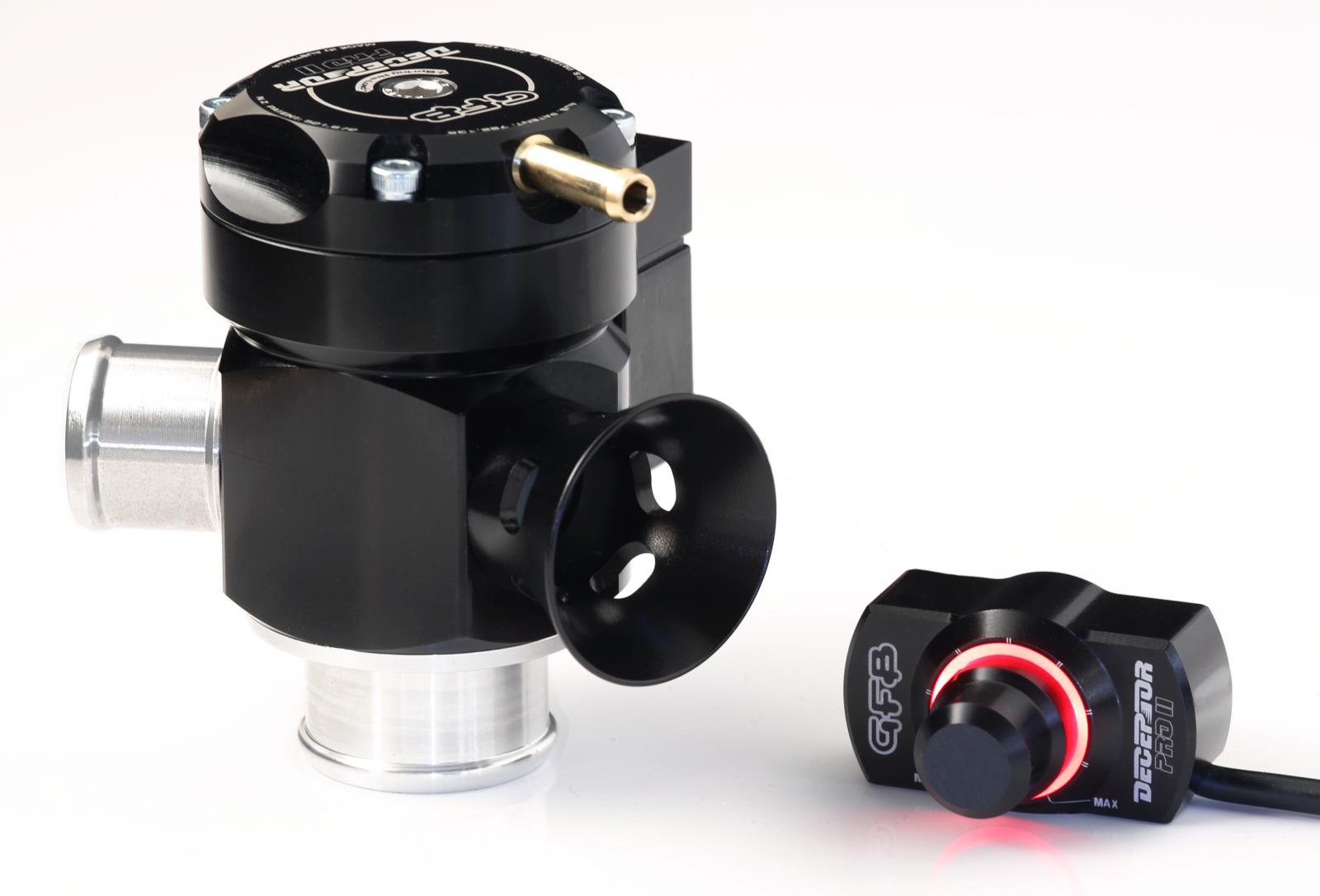 Part No. T9507
Deceptor Pro II T9507 WRX motorised Blow off valve or BOV with GFB TMS advantage. In cabin patented adjustable venting bias system diverter valve.
Variant price modifier:
RRP:
Sales price without tax:
Discount:
Tax amount:
More about DECEPTOR PRO II: In cabin patented adjustable venting bias system diverter valve.
Now you can control the sound of the BOV from inside the cabin!
So how much more can you do with a blow-off valve? Well, the Deceptor Pro II takes the 'Respons' concept even further...
Adjust your BOV venting bias electronically on-the-fly
Revised porting to optimise flow and venting bias
Compact design fits in most factory valve locations
Direct bolt on for many vehicles
New bore finishing process ensures a lifetime of reliable operation
Deceptor Pro II features
Direct bolt-on for most vehicles available:
Remote proportional venting bias/volume control- from silent to loud or anywhere in between
Sleek, compact in-car BOV volume controller with backlit dial
End point adjustment to control maximum vent to atmosphere bias setting
Volume adjustment mechanism driven by a high-torque geared electric motor
Durable, low-friction ger train supported by precision sealed ball-bearing
Supplied with all parts and wiring required to have it up and running quickly and easily
Videos
GFB Deceptor Pro BOV DV blow off valve www.gfb.com.au
views
GFB Spring Pre-load Adjustment
views
Installation Instructions and Downloads
Product Reviews
We value feedback from our customers. If you'd like to leave a review for this product, please complete the form below.
Review this product!
Because our Website guys aren't necessarily our Tech guys, we ask that if you have a specific question, please visit the contact us page. This way we'll be able to answer your query quicker!
Deceptor pro II T9507 - in cabin motorised adjustable bias venting diverter valve also suits:
Ask our experts a question